Continuously it is our goal to design, develop and produce sofas and chairs in a high quality at competitive prices. Our furniture meets the requirements for function and durability for both private and contract purpose. To achieve this goal we use first-class materials in combination with modern manufacturing techniques.
Our models are flexible to all interior assignments, and can be combined to suit all sizes and types of spaces. There is always a rich selection of durable and maintenance friendly fabrics in our fabric collection. Many of the models can be equipped with removable covers. Legs is produced in quality selected wood and metal.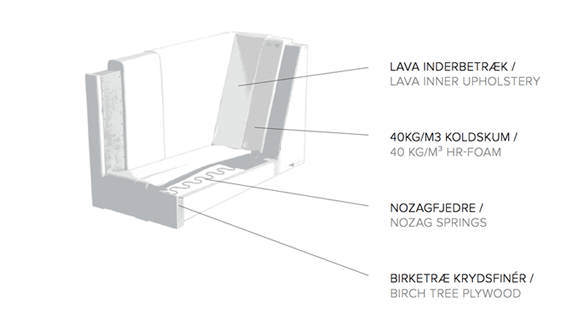 Our sofas are designed to last a lifetime – quality craftsmanship, upholstered with the best materials. Classic or minimalist style. Create and personalize your model. Choose between leather or thousands of different fabrics and colours.